An 'Annaa' confronts 'Chinnamma'
Lakshman Gunasekara (Daily News)
Cartoons added by TW from Internet
That modern South Indian matriarch, Jayalalithaa, may have departed from our lives but her power persists as the state of government in Tamil Nadu just across the Palk Straits remains in suspense with two loyalists of 'Amma' fighting over the Chief Ministership of one of India's richest and most populous states. Recently appointed 'caretaker' Chief Minister succeeding the late Jayalalithaa Jayaram, O. Panneerselvam, is resisting pressures from inside the ruling AIADMK party to give up his top post to V. K. Sasikala, Jayalalithaa's long-time companion and now party general secretary.
Sri Lankans will remember Jayalalithaa as presiding over a long period in Tamil Nadu in which the Sri Lankan issue has faded from the mainstream of politics and even culture in that 88 million population, relatively affluent, industrially strong, state. Tamil Nadu, thanks partly to Jayalalithaa's careful steering away from ethnic politics, and partly to the distractions of a regional society enjoying relative affluence, no longer worries too much about little Sri Lanka south of her (i.e. in her backyard).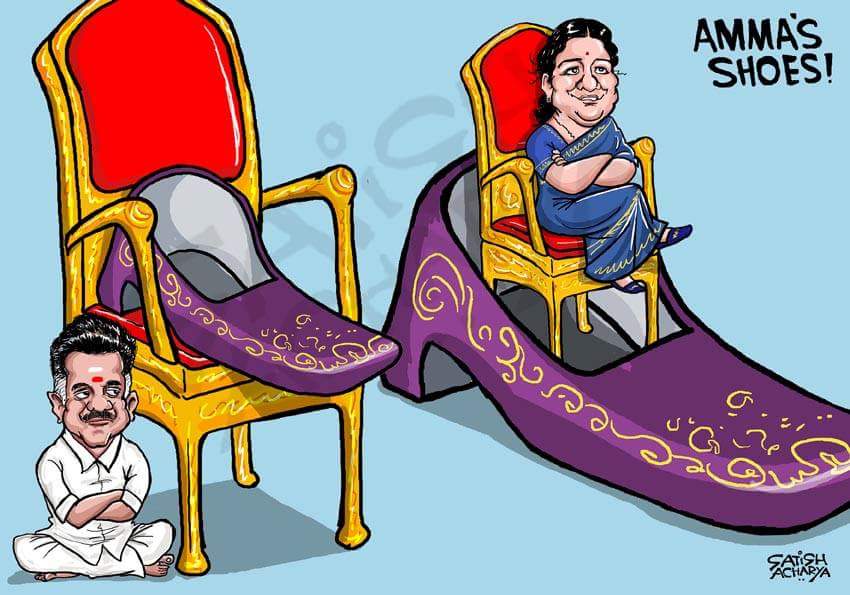 Support for Sri Lankan Tamil cause
In fact, Sri Lanka gets raised more as an irritant in Tamil Nadu's resurgence as a southern power after nearly 300 years under European colonial domination. It is the Sri Lanka Navy's and Sri Lankan fisher people's resistance to the rapacious incursions of Tamil Nadu's large fisheries industry, the possibility of mineral resources under the Palk Straits and, Colombo's continued reign as the transhipment hub for Indian ports, that are the irritants and not the rights of the Sri Lankan Tamil community.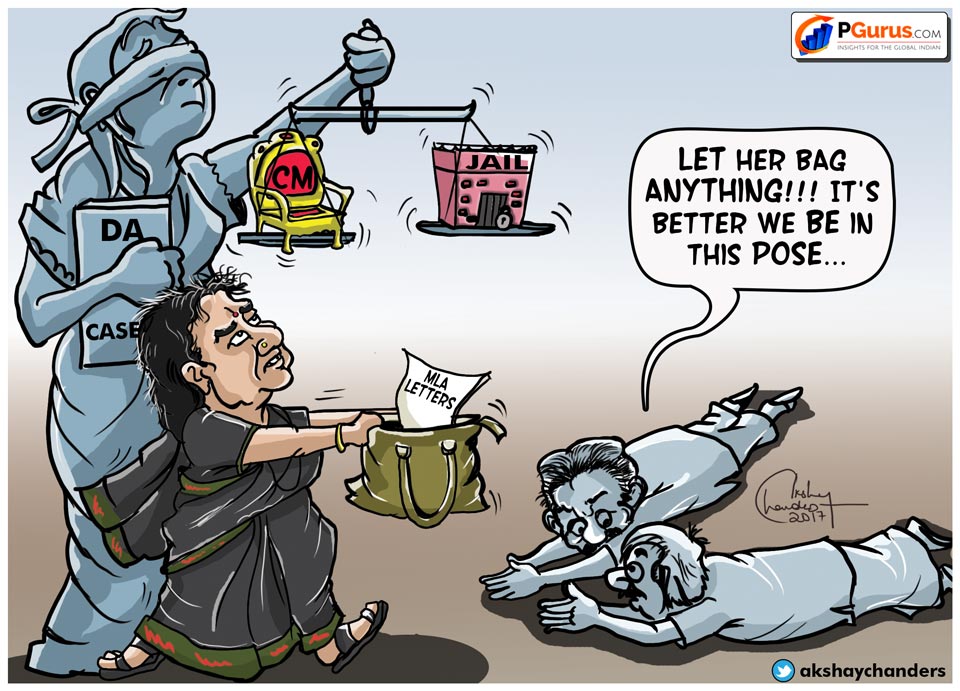 In the early post-colonial decades, when ethnicity was far more important on both sides of the Straits, Tamilness was a bonding that reached across sea. But with rapid industrialisation, social development and, the rise of Kollywood, ethnic survival was no longer a worry in the land of the Sangam and Chola.
Rapid capitalist development brought corruption in the economy as well as in government. Unlike Sri Lanka, where society is small and cosy and almost everyone is touched by corruption of some form (however micro it may be), in Tamil Nadu with its large geographical and demographic scale, the urban and rural elites combine with business within and outside the state in webs of corruption leaving the poor simply to be the victims.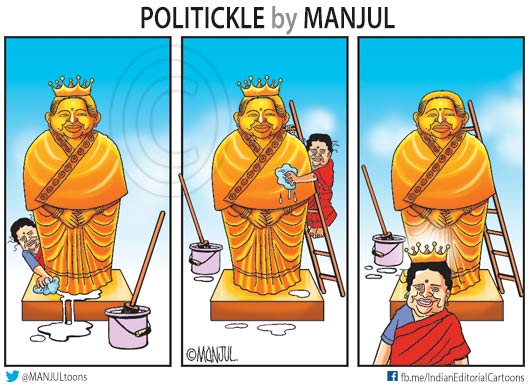 Even though there is no longer any sustained and active support for the Sri Lankan Tamil cause, Tamil Nadu's resurgence in the world can still provide a chord for resonance in the future depending on the stimulus, whether in terms of ethnic politics or of culture, on this side of the Straits. For now, especially in the light of a far more minority rights sensitive regime in Colombo, Chennai can indulge in other things, such as celebrating matriarchy of sorts. 'Chinnamma' is trying to replace 'Amma', but an 'Annaa' is now standing firm.
It is precisely this phenomenon of corruption that may be the key to who will be Chief Minister of Tamil Nadu. This week, the Indian Supreme Court may give its ruling on the case 'disproportionate assets' against Jayalalithaa, her companion Sasikala and two other Jayalalithaa family members. The late Chief Minister and her companion were the first and second respondents in this multi-billion-rupee case. Now Sasikala, who has earned the nickname, 'Chinnamma', is principle respondent and faces years in jail, fines, seizure of property and, political ruin if found guilty.
Indeed, Tamil Nadu Governor Vidyasagar Rao has given indications that he may wait for the Supreme Court ruling before entertaining any claims to the Chief Ministership.
'Caretaker' Chief Minister
In the aftermath of Jayalalithaa's demise in December last year, long time Jayalalithaa loyalist and veteran party leader O. Panneerselvan, known as 'OPS' was appointed as 'caretaker' Chief Minister to succeed the late matriarch. OPS had held many senior party posts and a veteran of the state Legislative Assembly and his succession was hailed by most in the state as eminently suitable for that position. Indeed, some, pointing to his relatively 'cleaner' political record (compared with his late leader), hoped that his arrival would put a cap on the rampant corruption.
Sasikala, on the other hand, while never holding an elected office of any kind or engaging in any public politics, has a kind of informal influence in the party of Jayalalithaa, the All-India Anna Dravida Munnetra Kazhakam (AIADMK) across the state because of her role as the Amma's closest companion for decades. In fact many charge that rather than Sasikala supporting Jayalalithaa's numerous machinations, it was Sasikala who hatched plots and manipulated Amma.
What is certain is that Sasikala's very close involvement with Jayalalithaa at the heart of Tamil Nadu's ruling political party has enabled her to influence many layers of the party bureaucracy as well as the politicians and activists who may have been complicit in some of these machinations.
When the bulk of the AIADMK's majority group in the Legislative Assembly voted for Sasikala to replace OPS as Chief Minister, no one was surprised since the subservience of the MLAs (Member of Legislative Assembly) to Amma and her associates was well known.
Sri Lankans are familiar with similar dynamics within most political parties in this country where loyalty to the party leader is more important than competence or compliance with party objectives.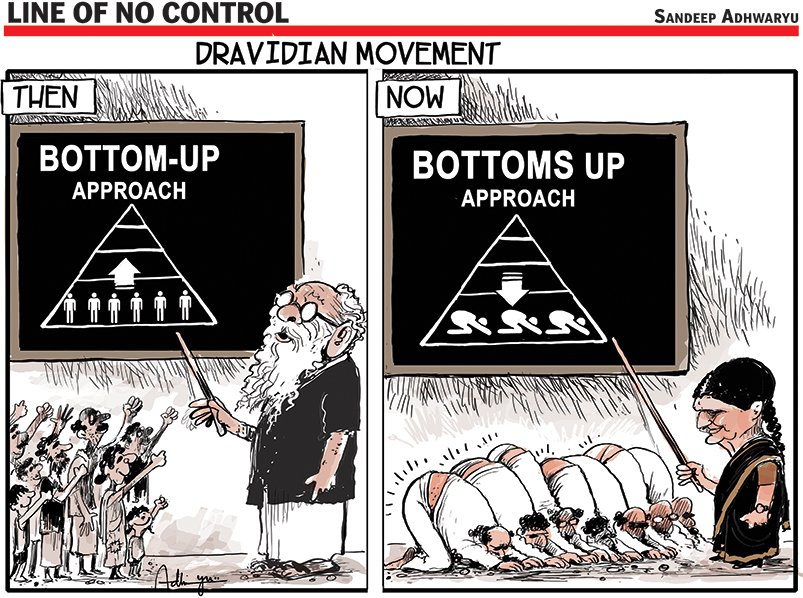 Thus, last week, Chinnamma was poised to succeed Amma. Panneerselvam, who had first given his resignation as Chief Minister, the suddenly retracted it and now remains in the post declaring his resignation had been forced on him and that Amma had nominated him to succeed her. Reports from Chennai indicate that the possibility of the Supreme Court convicting Sasikala for massive corruption may have prompted his new resistance.
Already there is a trickle of MLAs away from Sasikala. At the popular level too, there seems to be much sentiment against Sasikala who has never been known for any political leadership. Governor Rao seems to be also delaying confirming the new Chief Minister with his eyes on the Supreme Court.